Why Does A Brand Need Influencers?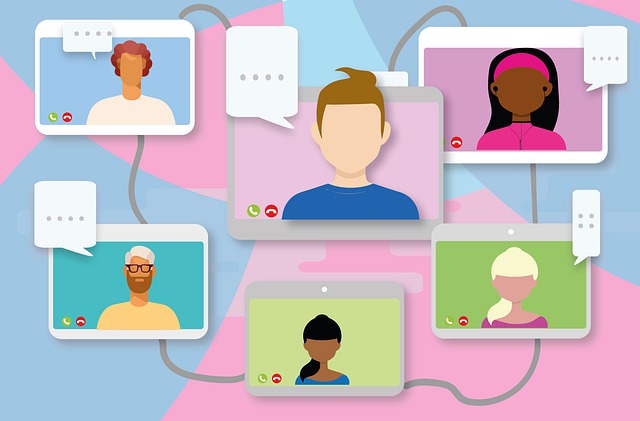 Influencer marketing is not a new concept; however, it has recently made its way to the forefront. And Influencers have become an inevitable part of digital marketing.
Today, it is important for every brand to have a strong social media presence. The growing consumption of content on social media platforms further increases the role of influencer marketing for brands.
Businesses have a plethora of options for choosing influencers to reach the target audience. Are you still wondering Why Does A Brand Need Influencers? That is why we have dedicated an entire post to the topic. Here are the top reasons why brands need influencers.
1. Brand influencers are more knowledgeable about the audience
Influencers create their own content while meeting the company's advertising parameters. They are known to generate content that resonates with their audience. Marketers can collaborate with influencers for different promotional activities for brand awareness, such as contests, referrals etc.
2. Build trust & Authority
Influencers have a dedicated follower base in their niche. The understanding of followers, influencers can create content that resonates with their audience. Content tailored for audiences helps them establish a sense of trust.
3. Reach Target Audience
Consumers are looking for suggestions before buying products or services. These suggestions mostly come from social media. Influencers share their honest reviews on these platforms and hence build a strong following.
With consumers constantly looking for suggestions on different digital mediums, a brand can easily increase its reach to the target audience and drive purchasing decisions.
84% per cent consumers make a purchase after learning about a product or service through a blog. Influencers help build a relationship between their followers and the brand. You can reach millions of consumers with an effective influencer campaign.
4. Connect With Millennial & Gen Z Consumers
If your brand wishes to increase its reach to millennials or the Gen-Z market, then digital media is the right choice. Digital media is a favourable option for millennials. It makes influencer marketing essential in today's landscape. Connecting with these consumers can bring tremendous value to your brand.
5. Building Long-term Relation
Influencer marketing is a long-term strategy. It will be wrong to expect a massive increase in sales from a single post. The goal is to build a relationship rather than a one-off promotion. And it can take time to build trust with the customers.
6. Flexible with your Marketing Budget
Traditional advertising is expensive, and the results are not guaranteed. In contrast, influencer marketing is a flexible option with a different types of influencers based on niche, follower base, and social media platform.
Influencer Marketing is highly data-driven, and the KPIs help brands evaluate the success of a campaign.
There are many influencer marketing tools to identify KPIs effectively. You can opt for micro and nano-influencers in case your marketing budget is low and does not allow for celebrity influencers. This is also one way for brands to present their products to consumers at a much lower price.
7. Drive traffic
Influencer marketing helps drive traffic to your website or social media channels. It means engagement as well as consumers moving through the sales funnel.
How Woost Can Help You With Influencer Marketing
With Woost, Connect with the top influencers across different niches. The influencers differ on the basis of followers, niche, and content style. You also get access to detailed reports of influencer content performance metrics.
All the details make it easy to choose the right influencer for the right platform for your influencer marketing campaign.
Traditional forms of advertising are easily overlooked by customers nowadays. There are millions of influencers across social media channels such as Facebook, YouTube, Instagram, Snapchat, Pinterest etc. Brands can leverage the expertise of influencers to convey their message to the target audience.
Frequently Asked Questions
Q1. Why does your brand need influencers?
A1. Influencers are powerful social media entities, and brands can leverage their expertise to reach the target audience.
Q2. Why should a brand do influencer marketing?
A2. Influencer marketing has emerged as an inevitable part of any digital marketing strategy. It is a great tool for brands to reach their target audience and build trust.
Q3. What is the purpose of an influencer?
A3. Influencers are powerful social media entities. Due to their reputation and expertise, they have a large following. Brands leverage their expertise to convey their message on different social media platforms.